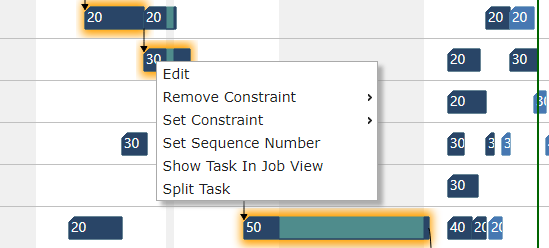 The monthly update of our job shop scheduling software has just been rolled out into all user accounts. This time, we've added two new scheduling functions and further enhanced the Execute Mode. All new functionalities are eligible for all customers (and trial users) of the Pro and Enterprise plan.
With respect to scheduling, users are now enabled to split a task with the thus created sub tasks being automatically scheduled. In addition to this, you can now specify an integer capacity level for a resource: a resource with a capacity level of 2 will complete a task in half of the time than a resource with a capacity level of 1.
When working with the Execute Mode, we now made it easier to set back the planning start and to bulk reject feedback data set by your operators. Last but not least, a couple of bugs have been fixed.