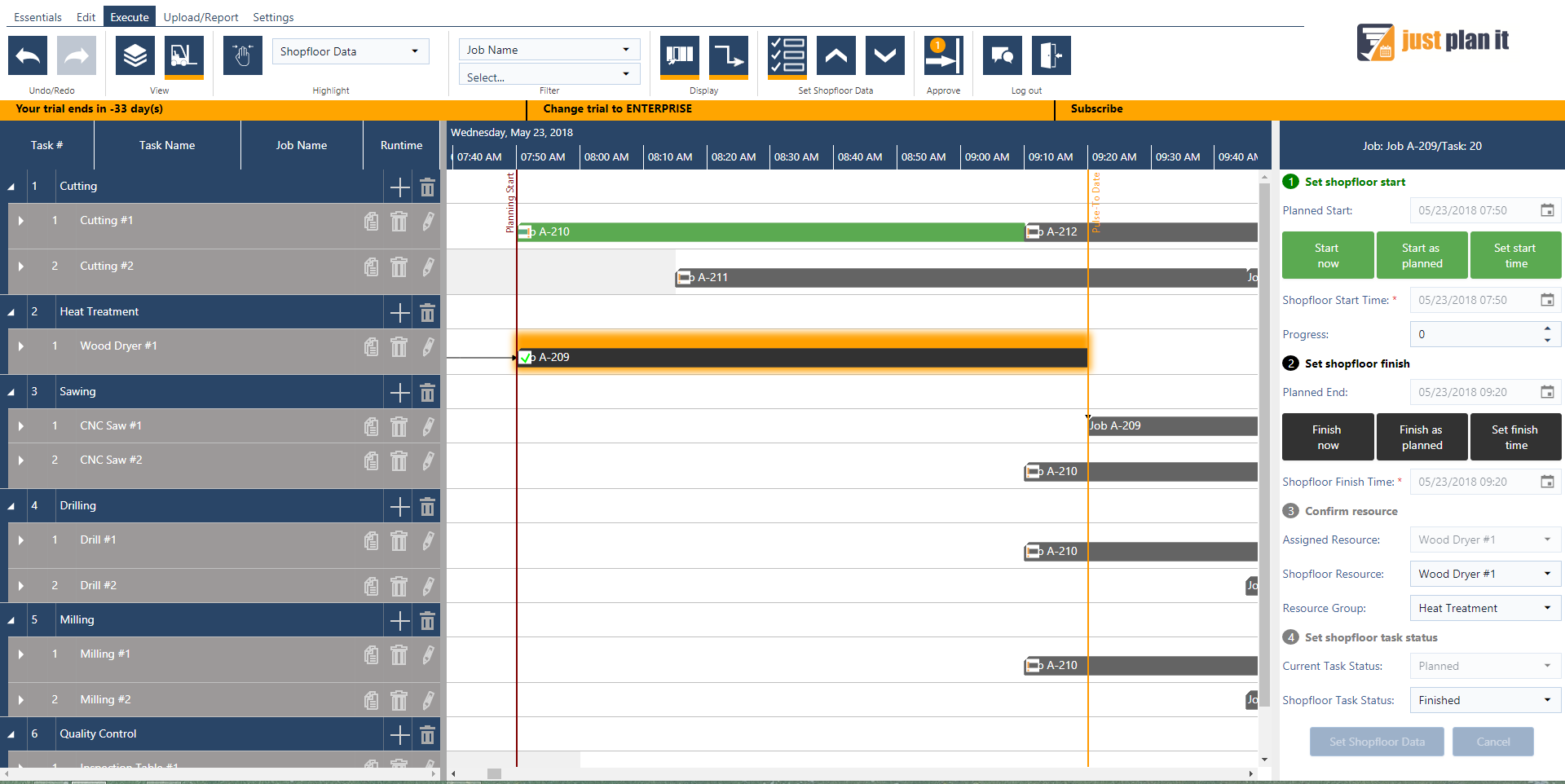 In my last blog post in January, I spoke about our roadmap. I informed you that we put some obvious things on hold to spend some time and energy on the not so obvious facets of building and running a product like just plan it. Now, I am excited to share the general availability of a long awaited (obvious) functionality: we call it the Execute Mode. The Execute Mode is available for all PRO and ENTERPRISE customers (click to compare the pricing plans).
On the list of ideas we got from all our customers and users, the capability introduced with the Execute Mode is the - by far - most prominent feature request. It enables you to easily integrate information from the shopfloor into your schedule and empowers you to keep your schedule current in a straightforward way. With the Execute Mode, job shop scheduling meets manufacturing execution.
This blog post is meant to be an introduction into the Execute Mode. It is not the core documentation of it. Within the blog post, I reference a lot of additional learning and enablement material.