Implementing a new scheduling software and superseding an outdated but (formerly) proven system is coming along with multiple challenges. Over the years, we have helped hundreds of users overcoming these challenges - many of them via an in-depth personal coaching and support. We now have condensed the experiences gained from all these customers into a comprehensive just plan it Video Academy. The Video Academy is meant to help you move to a professional production scheduling software faster and yet successfully.
Doubtlessly, the core step and the precondition for sustainable success is to have a transition process that is as short as possible. This implies that
your resources and your current workload are created within the new system purposefully and
the users are well trained to best use the full range of functionality
This sounds quite trivial but in reality it's no bed of roses. Providing just plan it since 2016 we have experienced this in all its varieties.
In the beginning we based our business model on the assumption that (potential) customers would be able to successfully run through both steps and on-board themselves independently. But even though we tried (and still do try) to keep the software as lean and easy to use as possible this assumption turned out to be not more than wishful thinking. If you want to provide an appropriate tool for a high-mix low-volume (HMLV) business then this MUST include a certain range of functionality. Hence it also comes along with a certain range of complexity that prevented the most trial users to successfully complete the process.
Based on this observation we changed our business model and introduced a mandatory on-boarding phase. This getting started phase includes a full and personal guidance through the on-boarding process. With the first on-boarding course we immediately saw that this was changing the game: merging the knowledge of the customer about his processes and our knowledge about successful scheduling was the guarantee to successfully implement just plan it and to supersede any legacy system on the short run!
Now, after gaining extensive experience in personal on-boarding customers we are ready to take the next step. We've put all our knowledge we gained of numerous successful personal on-boardings into an online course of 50+ short videos: The just plan it Video Academy was born!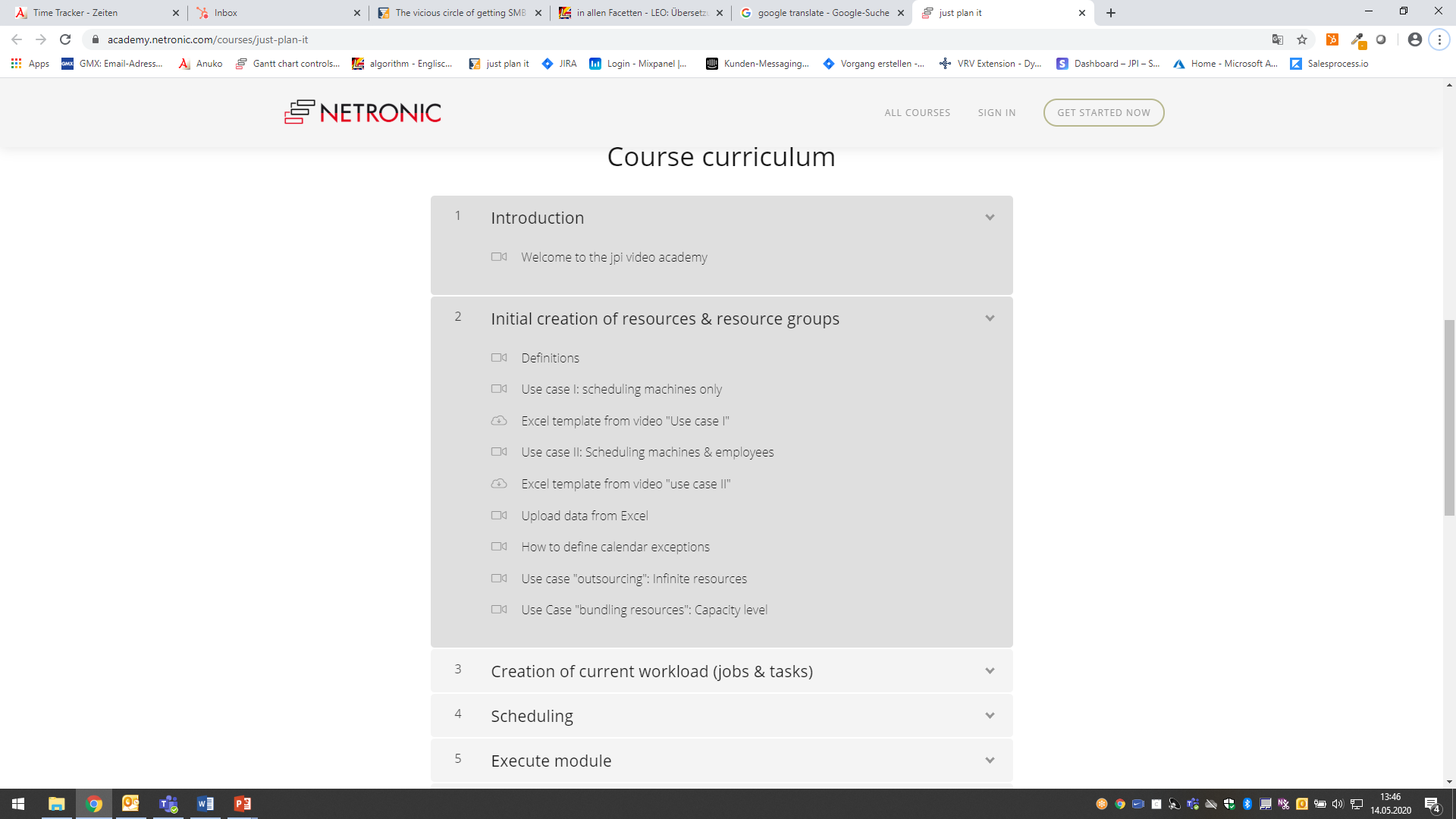 With this academy every (potential) customer will be able to on-board more independently. Also, the publish of the academy enables us to provide an alternative option additionally to the proven "all inclusive" on-boarding approach as the academy not only provides easy to understand videos but also additional documents (e.g. XLS template files) .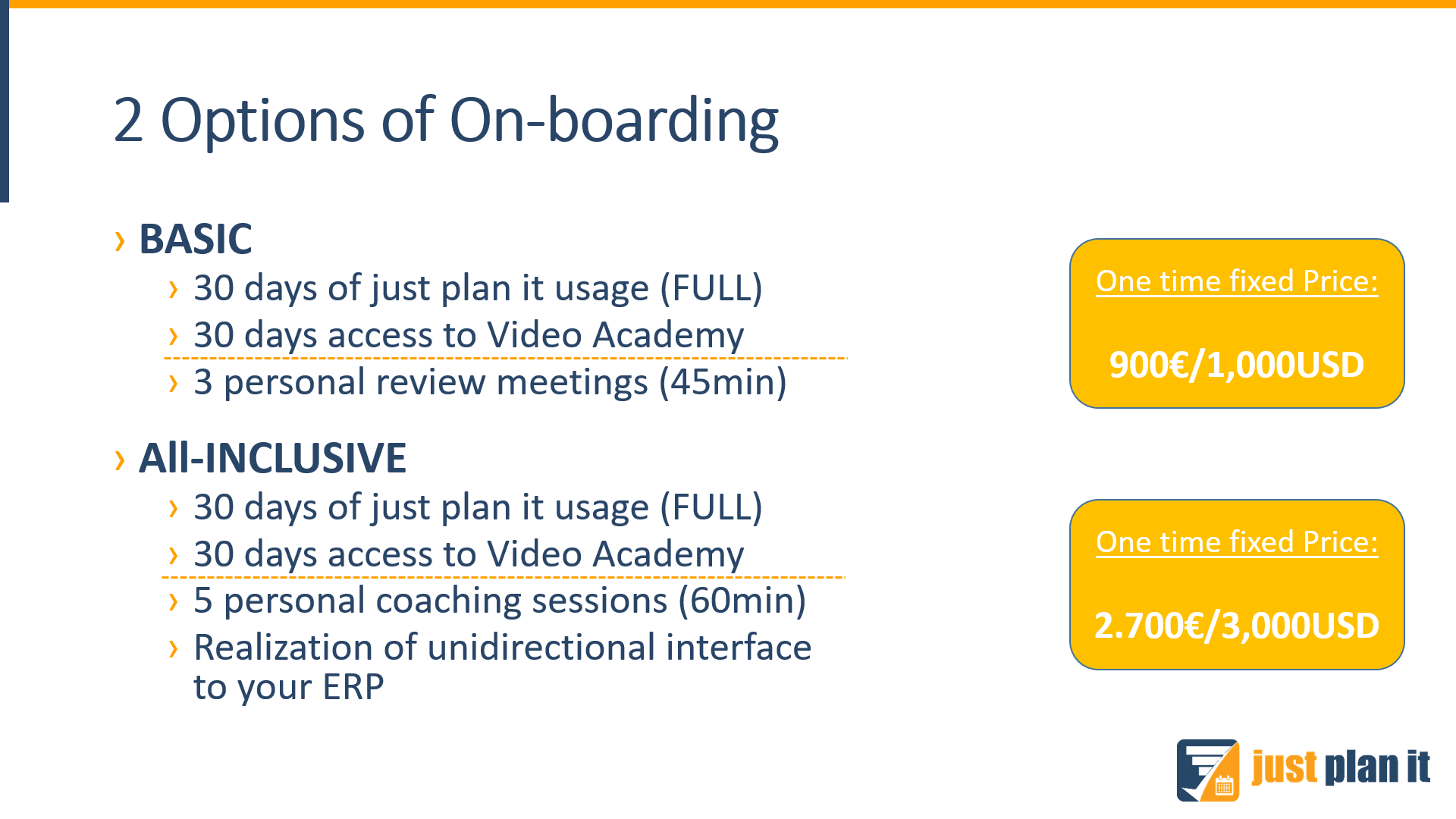 And finally there is very good news for all our existing customers: as a matter of course all customers with an active subscription have free access to the academy. Just make use of the "coupon" that we provide to create your academy account. This will help your users to further improve their just plan it knowledge as well as it will help new users to get familiar with just plan it easily and shortly.
You aren't a just plan it user so far? Why spending more time on maintaining an inappropriate self-made stopgap solution? Why waste more money due to a lack of shopfloor transparency?
Book your meeting with a scheduling specialist now and see how easy you can improve your scheduling with just plan it: