Create & edit resources and resource groups
The just plan it software offers various ways of creating and modifiying resources and resource groups that are described in this chapter.
Create resources
There are two ways to create a new resource:
No matter which view you are currently working in, click in the menu bar to open the "Manage Resources" dialog,

then click

and enter the details of the new resource:





Switch to the Resource View and click on next to the resource group name to open the "Manage Resource Details" dialog. Enter all needed data and and click OK.


Edit resources
In addition to creating resources, the "Manage Resources" dialog can be used to edit resources as well. To call it, either click

in the menu bar or

in the resource line.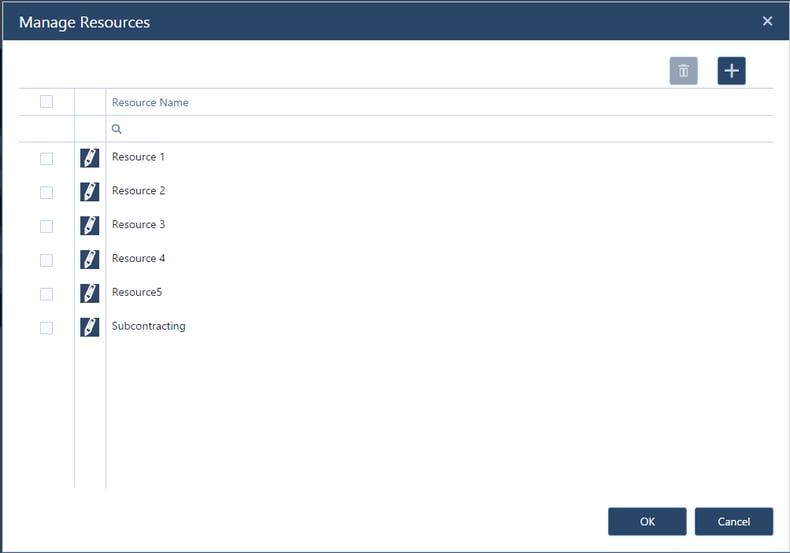 In this dialog, you get an overview of your resources and you can edit them. The dialog allows to:
Sort the resources by name or by resource group in ascending or descending order by clicking the according table header.

The sorting order will be indicated by an arrow symbol pointing in the according direction.

Filter the resource list by entering the criteria in the search field next to the magnifyer icon.
The field Resource Name offers a list with relational operators to select from when you point to the magnifyer icon without clicking.

Delete one or more resources.
If you want to delete more resources, select them by ticking the checkbox in the first column. Ticking the checkbox in the first row will select all resources.

Create a new resource
Call the "Manage Resource Details" Dialog to see and modify the working time details of a resource
Add further resource details
In the "Manage Resource Details" you can add add further attributes to your resources.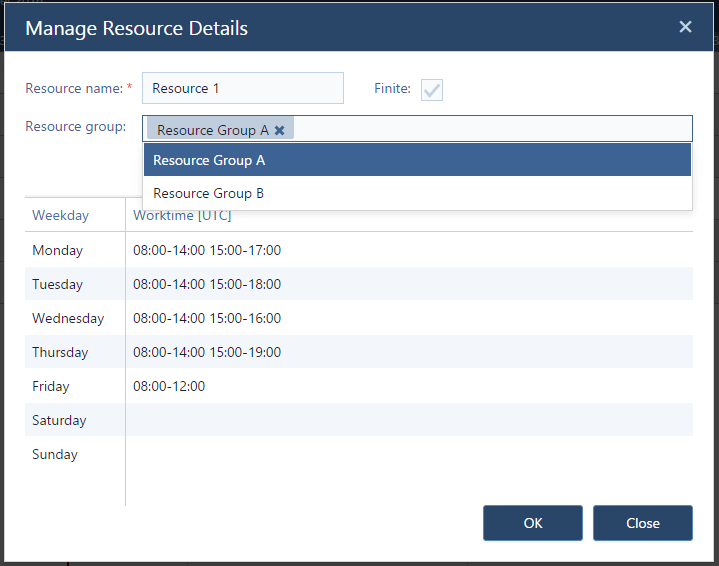 The options in detail:
Modify the resource name

Select the resource group/s. One resource can be assigned to multiple groups. The resource is diplayed in all groups it has been assigned to, its allocation in one group being shown in the other groups as well, the bar there being colored with less opacity.

Determine the working times of the respective resource.

If you define a resource as infin

ite

by unticking the corresponding checkbox

,

this means that this resource can be allocated to unlimited tasks at one time.

Inifinite resources are indicated by an infinity symbol in the Resource View:
Create and edit resource groups
Click on

to open the "Manage Resource Groups" dialog, where you can create, edit, and delete resource groups.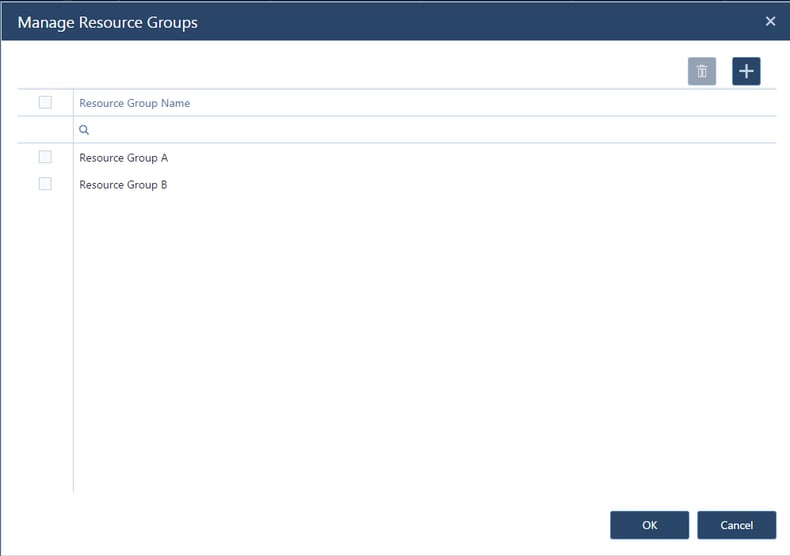 Tutorial videos